Oh boy am I excited to tell you guys about Booty Calls!
Booty Calls is a computer and an Android mobile game by Nutaku that is free to play but also includes monetization. This is my first adult game that I have ever played and I quickly became obsessed!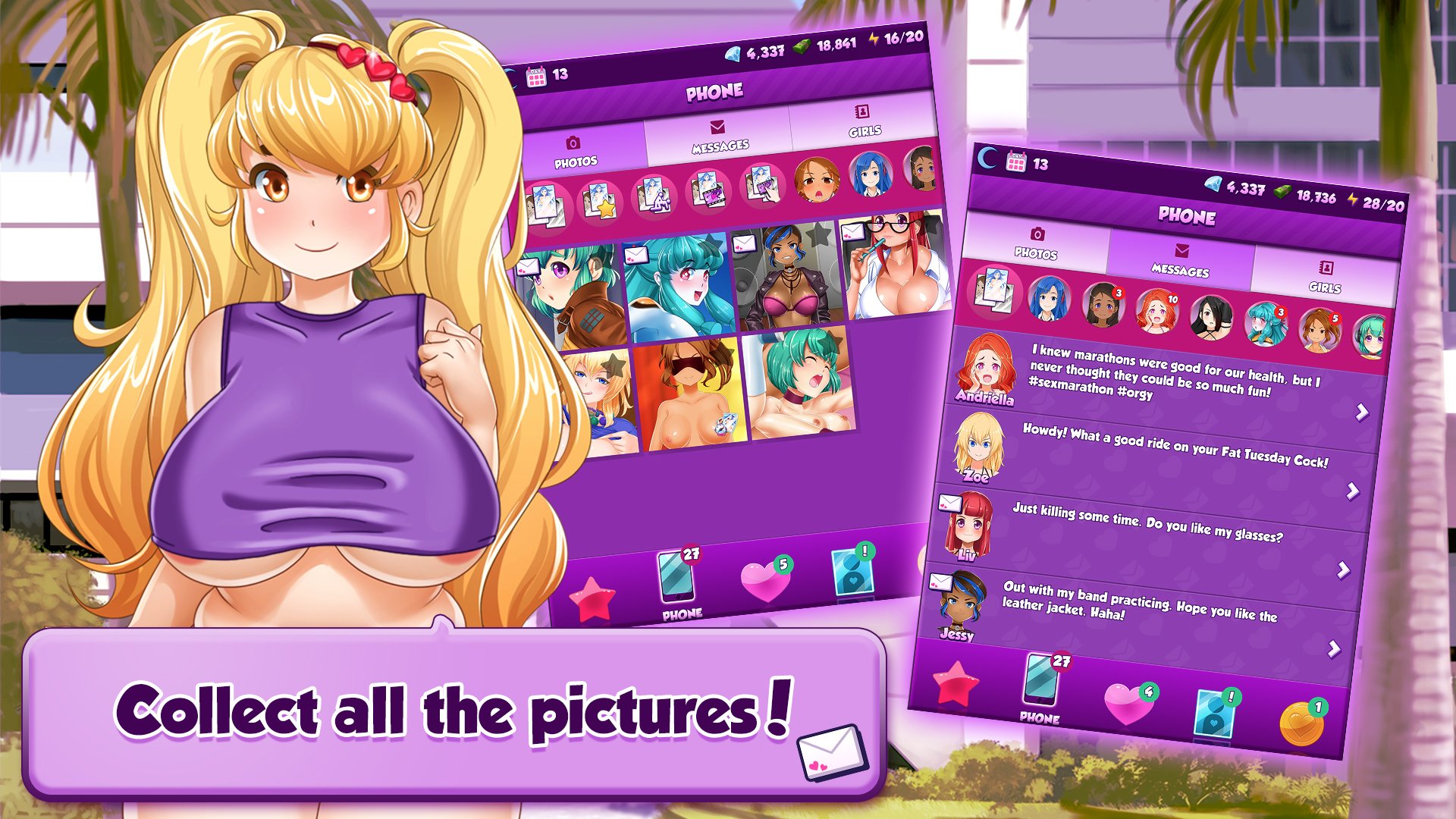 The game starts off with you seeing a super hottie on the beach playing with herself (yes please) and she catches you looking at her and confronts you. Turns out this red head hottie is Princess Andriella and is a mermaid, how does she have a pussy you ask? Well she has legs now and finally gets to play with herself for the first time so she's slightly obsessed with it. She then tells you that you are the only person who can see her and you have to help her with her mission.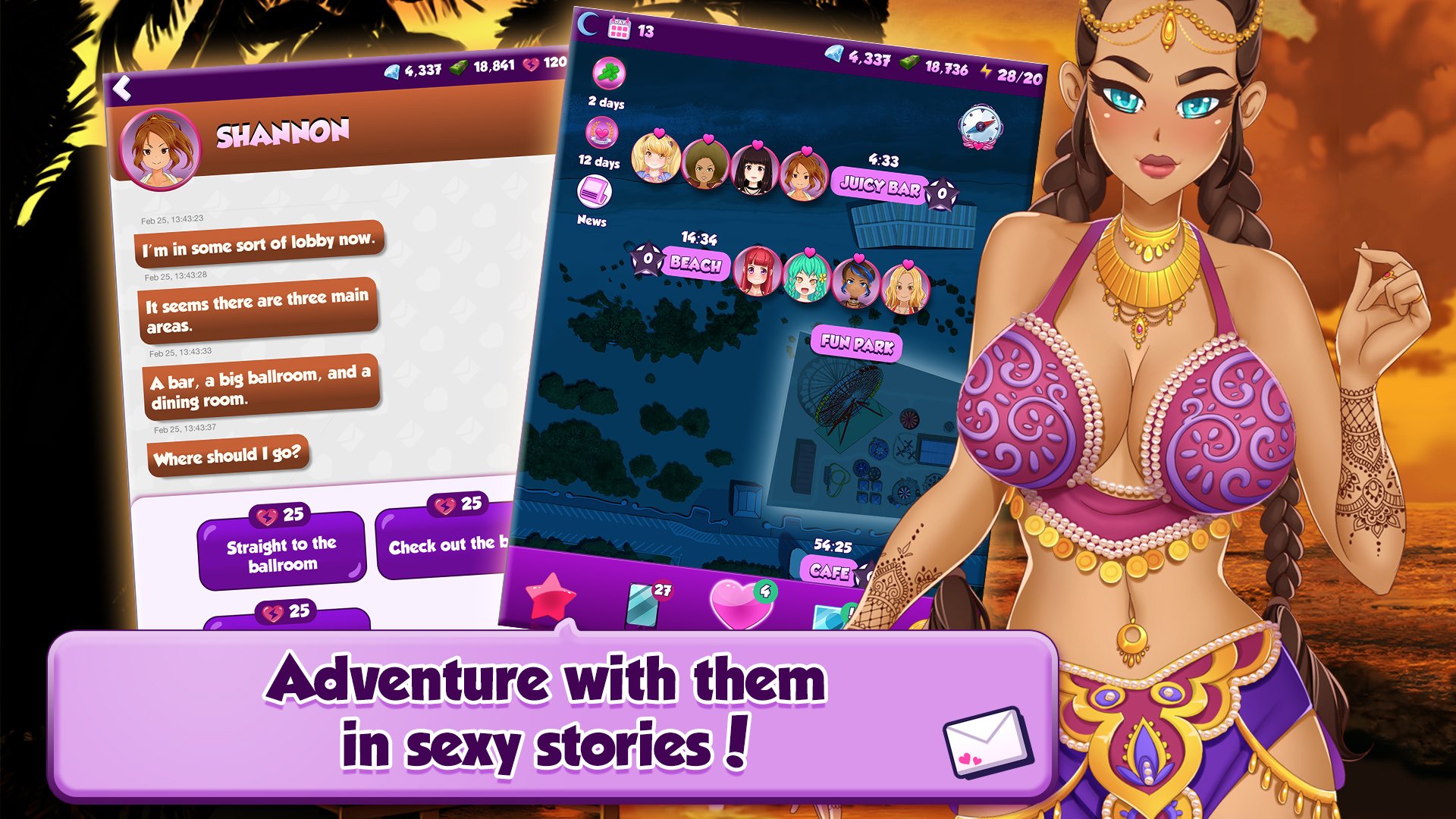 You come to find out that Andriella was turned into a human by a mermaid witch, and of course witches usually want something in return and, so does this one. She asks Andriella to get her a special ingredient which luckily enough… you get to help her get. Have you guessed what the ingredient is? Well its the sweet juices from wet pussies!
Andriella tells you that she needs you to get the ingredient for her and she sets on her quest of helping you fuck everyone on Naughty Beach.
Sounds fun right? However you can't just go up to a girl and fuck her, you have to date her, woo her, get her super into you, and then you'll be able to fuck her to help out Andriella because yeah you're only doing this for her its not like… enjoyable or anything. 😛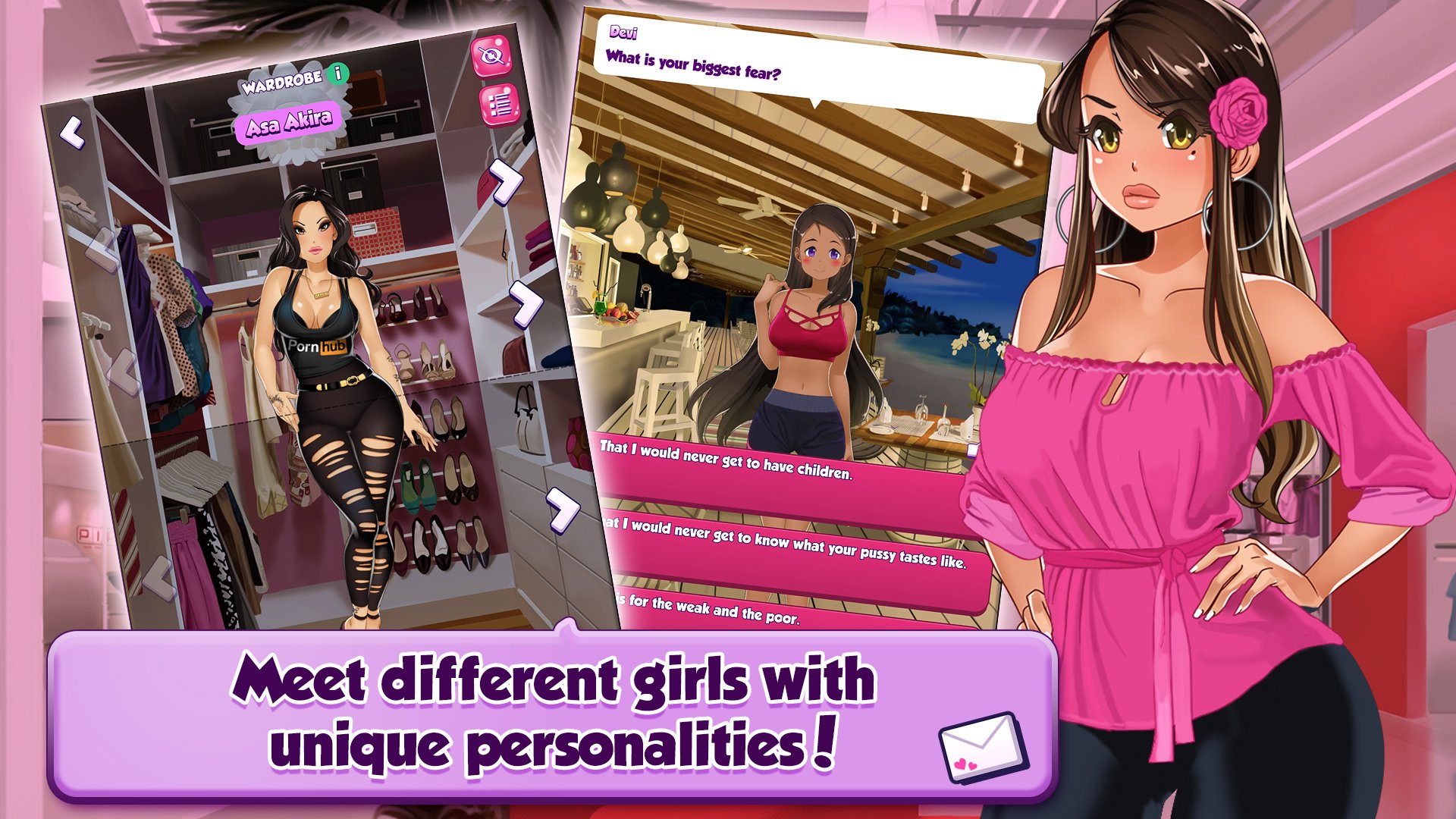 So game play consists of going to the places on the beach and you finding the girls. You are able to talk to them and you can date them but it does take energy and you can't date the same girl twice in a row. When you chat with the girls you get to choose from three answers and when you get it wrong they aren't very pleased with you but if you get it right they are happy and when you get five right you get to ask them a question. But remember the answers they give you because they can and will randomly quiz you on their preferences.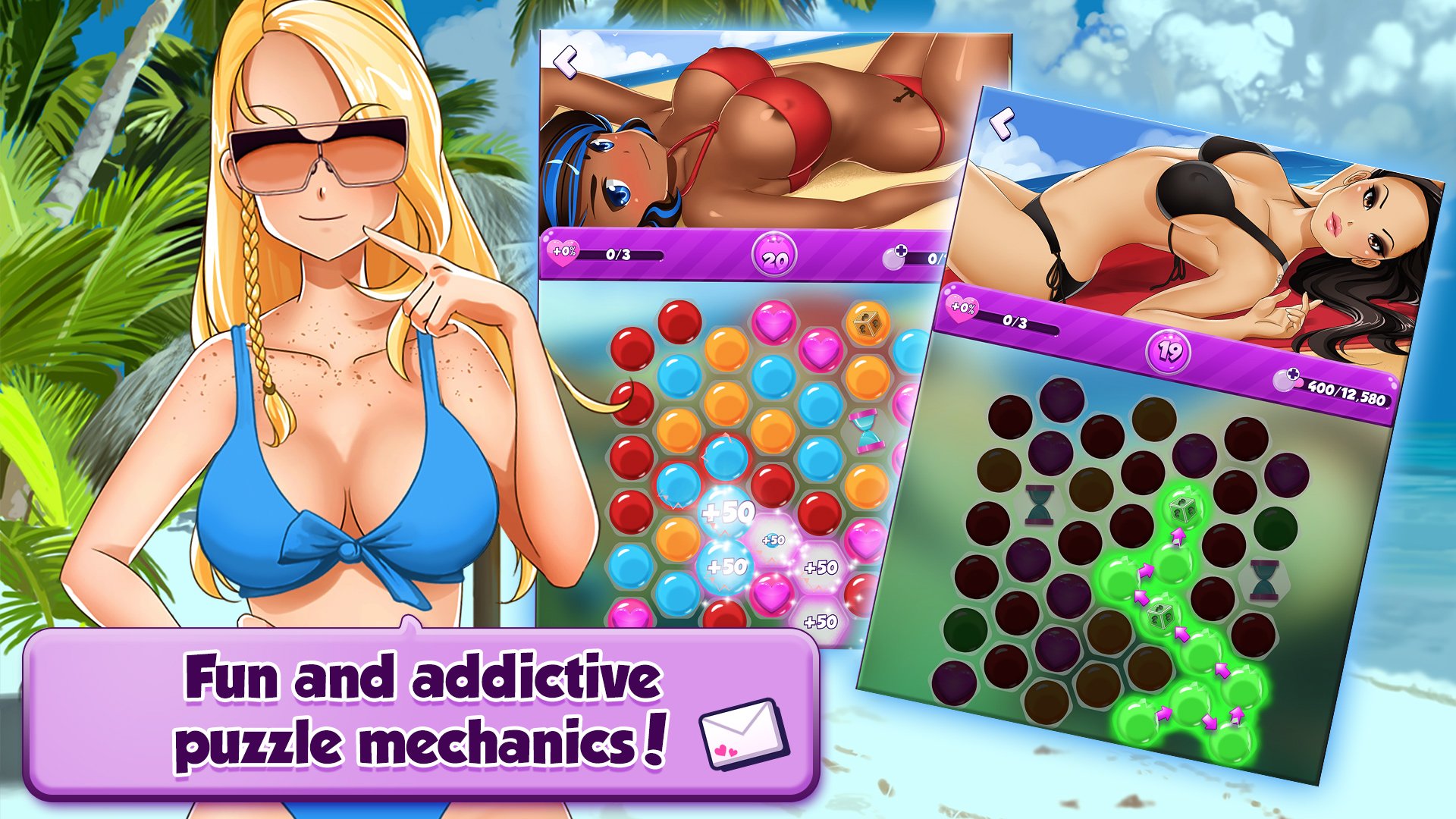 When you date the girls it is a puzzle game where you match colorful orbs, however they have preferences in colors, one girl will love red but hate blue so make sure you know which girl likes what so you can score enough points to make the date successful. There are also little heart circles that add to the multiplier to make the points worth more and, there are some broken hearts that make you lose a turn if they drop to the bottom. There is also hour glasses you can do the same with and earn an extra turn which you'll need if you're like me.
Sex in the game is similar but without the little hearts for the multiplier so it is a bit more challenging. When you're playing the sex levels the closer you get to the goal the more clothes she loses and once you beat the level she's naked and moans for you. I personally have yet to finish any of the girls off by fucking them for the final time but I've heard you get a super hot cinematic of the action and it sounds amazing!
After having successful dates, fucks, and chat with the girls you get some pictures sent to your phone! They start out pretty cute and sweet but get really sexy really fast! You do run out of storage and need to use diamonds to get more storage space and those can be purchased with Nutaku coins. I have bought some for myself because I need my sexy pictures I worked so hard for and I think it was well worth it!
This game is funny and sexy and I love seeing what they will say next and there are so many different girls. There is even a gamer girl ;D
Make sure you check it out, let us know who your favorite girl is, and have fun fucking everyone on Naughty Beach.